MarkPad: Day 4
6 January, 2012
If day three was a productive day, day four was insane.
More UI refinement, including "UX" refinement with syncing of scrolling between the two panels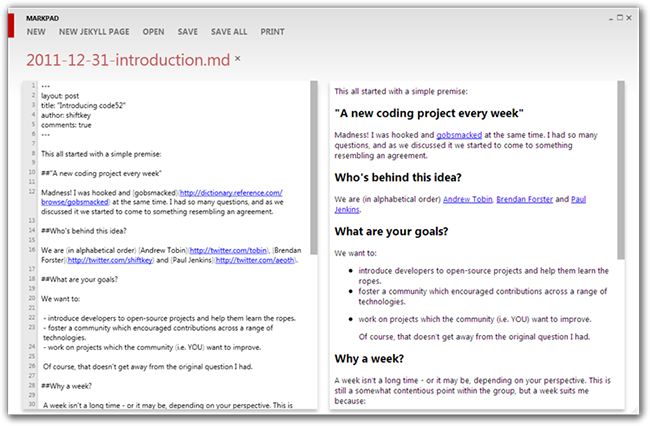 Another icon, this time for documents - that is, .md, .mdown and .markdown. Just like the app logo, we went through several iterations before we found the right one.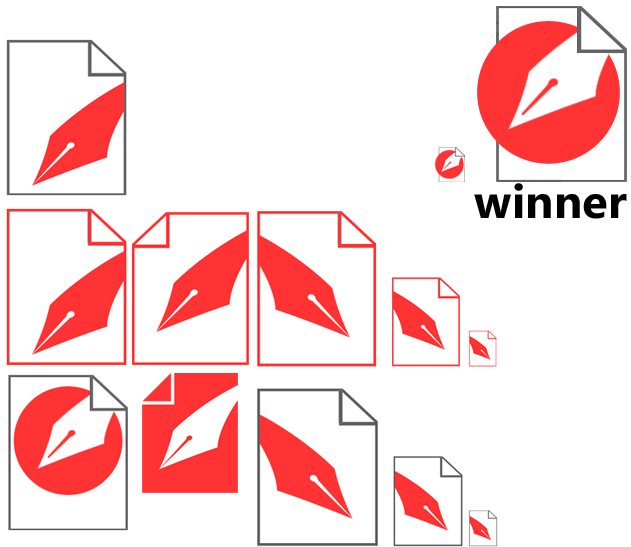 1-MetaweblogAPI branch can now communicate with FunnelWeb/Metaweblog API to publish new posts and open, edit and save old posts!
Win7Intergration has (optional) file association (which is what the document icon is for) and jump list support - it's all starting to come together!